Die Reisenden / The team
Infos
Reisen – Trips
Kalender
December 2023
M
T
W
T
F
S
S
« Aug
1
2
3
4
5
6
7
8
9
10
11
12
13
14
15
16
17
18
19
20
21
22
23
24
25
26
27
28
29
30
31
Besucher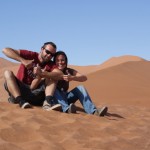 …
Wir beide kennen uns seit Anfang 2004 und teilen seitdem die Reiseleidenschaft. Ein Aufenthalt in Kapstadt über mehrere Monate hat den Wunsch, mehr über Afrika und auch über den Rest der Welt zu lernen gefestigt. Die Idee, auf eigenen Faust die Welt zu bereisen, die eigenen vier Wände immer dabei, ist nicht neu, aber jetzt soll sie in die Tat umgesetzt werden.
…
Wir wohnen in Bonn und sind bisher dem normalen alltäglichen Leben nachgegangen, mit Job, Haus, Freunden und Freizeit. Gereist sind wir wann immer sich die Gelegenheit bot, aber so ausgedehnt wie dieses Mal war es noch nie.
…
Wir werden Freunde und Familie vermissen, klar, aber wir freuen uns auf die Reise, auf die Herausforderungen und auf die gemeinsame Zeit zu Zweit…
…
Inzwischen sind wir zu dritt und freuen uns, dass Maja mit uns reist.
…
Wir drei, das sind:
…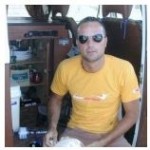 Patrick "Spanier" Navarro Käser,  geboren: 22.07.1974 in Malaga
Fahrer, MacGyver, Koch, Finanzexperte
Immer schon viel unterwegs gewesen, wurde bislang der "perfekte" Ort noch nicht entdeckt.
…
und:
…
Katharina Navarro Käser, geboren: 18.08.1978 in Bonn
Navigator, Medizinfrau, Mädchen für alles
Auch immer mit "Hummeln im Hintern" bin ich gern unterwegs und genauso auf der Suche.
…
und, last but not least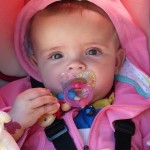 Maja Navarro Käser, geboren: 21.03.2013
Noch etwas unentschlossen was die Planung angeht, aber schon ein großer Hennes- und Hundefan 😉
…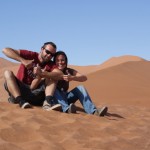 …
We know each other since early 2004 and share the love of traveling ever since. A stay in Mother city (Cape Town) for a couple of months made us wish to get to know more about Africa and the rest of the world. It is nothing new about traveling overland in your own car, having your home with you all the time. Still it is a great idea, and we wanted to get started!
…
We live in Bonn and followed normal life so far, having jobs, a house, friends and family. We always traveled whenever possible, but never as long as now.
…
We will heavily miss our friends and family, no doubt. But we really enjoy planning, and are looking forward to the challenges waiting and the quality time we will have together…
…
Us two:
…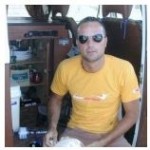 Patrick "the spaniard" Navarro Käser,  born: 22.07.1974 in Malaga
driver, MacGyver, cook, financial expert
he always travelled a lot but still looking for the perfect spot….
…
…

Katharina Neuhaus, born: 18.08.1978 in Bonn
navigation, nurse, organisation, good for anything
always "ants in her pants"….
…
…

9 Comments »
RSS feed for comments on this post. TrackBack URL
Leave a comment