Die Reisenden / The team
Infos
Reisen – Trips
Kalender
September 2023
M
T
W
T
F
S
S
« Aug
1
2
3
4
5
6
7
8
9
10
11
12
13
14
15
16
17
18
19
20
21
22
23
24
25
26
27
28
29
30
Besucher
…
…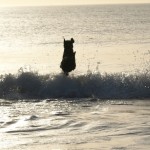 …
George war ein paar Jahre Einzelkind und hat sich wie gesagt zwar zunächst verhalten aber dann doch sehr über Kinah gefreut. Er findet tauchen super und lernt grad surfen, also freut er sich auch auf ausgedehnte Strandaufenthalte. Autofahren findet er ok, allerdings ist noch nicht so klar, wie er das bei eher schlechten Strassen und tierischem Gewackel sieht…
…

…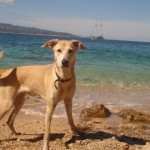 ….
Kinah ist Georges bester Kumpel, auch wenn er ihre Hyperaktivität nicht immer prickelnd findet. Kinah ist aus einem südafrikanischen Tierheim (http://www.darg.org.za/) und ein klassischer "Strassenköter-Mix". Sie wird es sicher ziemlich cool finden, mal wieder auf ihrem Heimatkontinent zu reisen. Sie mag Hitze und frisst so ziemlich alles, was ihr vor die Nase kommt. Also wird sie zumindest nicht verhungern…
..
..…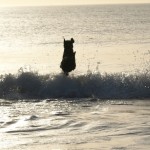 …
George has been the only dog for a couple of years. His exitement about having a new friend in the house could have been a bit more in the beginning, but after a while he was happy about having Kinah around now. He loves water, diving and is now learning bodysurf so he is a proper beachboy. Let's see how much he likes driving in a truck…
…
…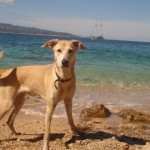 ….
Kinah is sort of Georges best buddy now, even if she is a little hyperactive…. Kinah is from a south african animal shelter (http://www.darg.org.za/) in Cape Town and a classic street dog mix. Surely she will love to be on her home "planet" again. She loves the heat (really she is sunbathing any time there is a chance) and is eating anything she finds. She definetely is not too keen about driving in a truck….
…
…
Posted in: |
Comments Off

on Die Tiere – The "other" people
No Comments
No comments yet.
RSS feed for comments on this post.
Sorry, the comment form is closed at this time.